FOCUS – Buy Now:  

AMAZON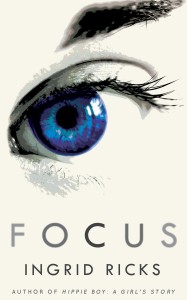 Imagine walking into an eye doctor's office for the first time in your life expecting to walk out with a cute pair of red cat-eye frames–only to learn you suffer from an incurable eye disease and are already legally blind.
 In her powerful memoir, Focus, Ingrid Ricks delves into the shock of discovering at age thirty-seven that she was in the advanced stages of Retinitis Pigmentosa, a devastating degenerative eye disease that doctors said would eventually steal her remaining eyesight. Gripped with the terrifying fear that she wouldn't be able to see her two young daughters grow up, would become a burden to her husband, and would lose the career and independence that defines her, Ingrid embarks on a quest to fix her eyes that ends up fixing her life.
 Through an eight-year journey marked by a trip to South Africa to write about AIDS orphans, a four-day visit with a doctor who focuses on whole-body health, a relationship-changing confrontation with her husband and a life-changing lesson from her daughters, Ingrid learns to embrace the moment and see what counts in life–something no amount of vision loss can take from her.
 "A strong addition to any contemporary memoir collection." – Susan Bethany, Midwest Book Review
"Some stories are too important to ignore. This is one of them"- Cally Phillips, IndieeBookReview
"A Moving and Uplifting Memoir"– Indie Reader
"An honest and inspiring reminder to live your dreams everyday, and cherish your family every precious moment you breathe. Inspired me, and helped me remember to focus on what's important." - Libby Hyland, reader
"FOCUS could have been a bleak account of one woman's descent into darkness. Instead, it radiates light and hope". - Alysa Salzberg, Editor - Beguile
HIPPIE BOY: A Girl's Story  Buy Now:  Amazon. BN.com. KOBO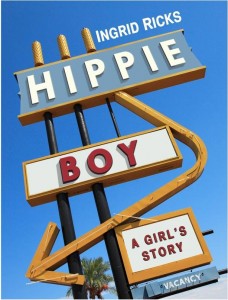 Overview: —To escape her abusive Mormon stepfather and the suffocating religion and poverty at home, a feisty teenage girl joins her dad on the road as a tool hustler–until his arrest forces her to take charge of her life.
"A Stunning Masterpiece by a first-time author." eNovel Book Review
"A moving and inspiring story of a teenage girl who rises above the constraints of her oppressive family life. Five stars." Maya Fleischmann, IndieReader.com 2012
"A soft-spoken but resounding reminder of the power plays tied to religion." – Booklist
A Little Book of Mormon (and Not So Mormon) Stories  Buy Now:  AMAZON. BN.COM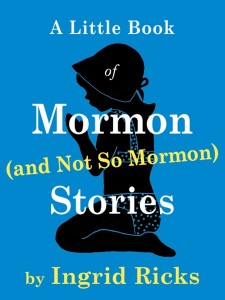 Overview: A collection of moving short stories about finding your own personal and spiritual beliefs amid a strict religious upbringing, and learning to embrace and accept people for who they are.
"A sincere delight for Mormons, non-Mormons, and anyone who has ever had parents." CozyLittleBookJournal
"Everyone, Mormon or not, should read it. The book has a lot of warmth and truth, and we could all learn a little from her hard won wisdom"- Christina K. Ahn, Book Reviewer