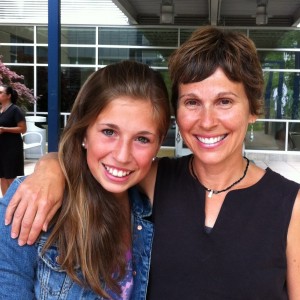 Ask anyone who knows me (or even kind of knows me). I'd dreamed of writing and publishing my memoir, Hippie Boy: A Girl's Story for years.
I knew it was a good story. And it's all I ever talked about to almost anyone who would take the time to listen. But instead of going after my dream, I devoted my energy to building my marketing communications business.
Was I scared of failure? I didn't think so. I told myself it was about being responsible. Our finances were tight and my husband and I are both self-employed with two young daughters to support. How could I go after my dream of being a published author when we needed money to cover our bills?
Every six months or so, when the ache in my gut grew too painful to ignore, I would open the book file on my computer and spend a couple of weeks working through a chapter or two. Then I would put it away and get back to my marketing communications work.
It took two aha moments for me to realize that life is short and that the time to pursue dreams is NOW. A few years back I was diagnosed with Retinitis Pigmentosa, a devastating degenerative eye disease that first steals your night vision, then knocks out your peripheral vision, then usually takes what's left. Learning that I was already legally blind and might have only a few years of eyesight left jolted me into taking writing classes and seeking critiques for my early chapters. But it took my two daughters—-the ones I was trying to be responsible for by working a "real job" —to give me the final kick I needed.
Shortly before my 43rd birthday, the two of them were joking around and decided to do a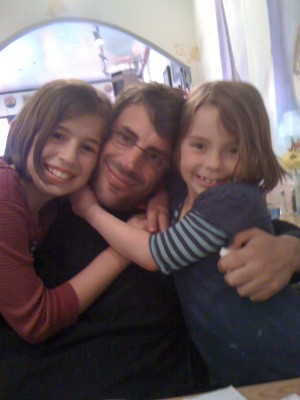 parody of me as an old woman. They bent over, pretended like they were walking with a cane, and in the most crotchety voice they could muster, they both shouted, "My book, my book. I have to finish my book!"
My husband and daughters burst into laughter. I bit my lip to keep from crying. And when my January birthday arrived a few weeks later, I sat on the couch and made a vow to myself: by the time my next birthday rolled around, my book manuscript would be done and I would have an agent.
I still had the same bills to pay and my time was still as fractured and limited as ever. But instead of making excuses for why I couldn't go after my dream, I concentrated on figuring out how to make it happen. With my husband's encouragement and support, I cut back my client work to the absolute minimum we could afford. I started getting up an hour earlier each morning to give myself a little more time to write.  And I started viewing my book as my first job, and my client work as a means to an end.
Within six months, the manuscript I had languished over for nearly ten years was done and two months later, I landed an agent. That's when I discovered how drastically the publishing world had changed and how difficult it was for agents to sell books by first-time authors.
I followed my agent's advice and began finding an audience for my writing through Scribd, and other social media outlets. After a year of audience building, I decided to embrace the new world of electronic publishing and print-on-demand and publish my book on my own. I hired an editor and designer and launched Hippie Boy as a eBook and paperback in October 2011.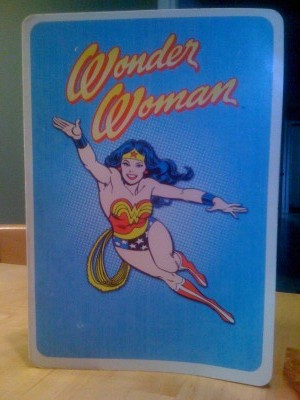 The journey since then has been amazing. In the past year, I've published two more books and, using Hippie Boy as a guide, I've teamed with high school English teacher Marjie Bowker to help at-risk teens write and publish their personal stories in a powerful anthology, We Are Absolutely Not Okay: Fourteen Stories by Teenagers Who are Picking Up The Pieces. The emails and Facebook posts I receive regularly from readers has been amazing and helps keep me going on those days when my writing journey feels hard. But it's been the response from my two daughters that has made me understand that following my heart and pursuing my dream is the only way to live life.
Hannah, now nearly eleven, is so proud and excited about my books that she has decided she wants to be a writer (as well as a professional ice hockey player), and has already started publishing her short stories on Scribd. In addition to sharing my books with her friends, my fourteen-year-old daughter, Syd, produced and starred in a book trailer of Hippie Boy in her seventh grade TV production class — which was selected as a finalist in a contest hosted by the King County Library Association.
Not long ago, she surprised me with a card that will sit on my desk for the rest of my life.
On the cover is a picture of Wonder Woman. And inside are these words: "Thank you for teaching me to go after my dreams by going after yours."