I'm excited!!! I just discovered that my memoir, Hippie Boy: A Girl's Story,has been named Best General Non Fiction book at the eFestival of Words — an online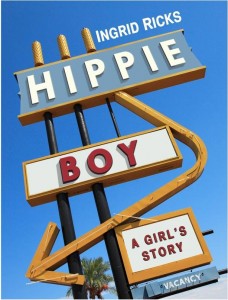 eFestival that focuses on honoring the best in indie books.
About a month ago, I discovered that Hippie Boy had been nominated and chosen as a finalist for the eFestival of Wordsl Best of Independent Book Awards. Authors were not allowed to submit their own work. Instead, the staff of the festival solicited peer-nominations from authors, editors, book reviewers, and publishers. After narrowing the nominations down a list of finalists in each book category, winners were selected via popular vote by attendees at the eFestival of Words.
It's a huge honor to know that book reviewers, editors and other authors chose Hippie Boy for this award. Thank you eFestival of Words staff and everyone who cast your vote for Hippie Boy and other great indie books!!!