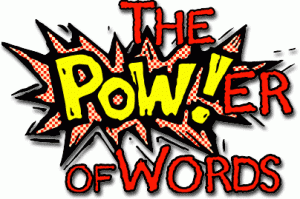 When I mapped out my dream path for my new memoir, Hippie Boy: A Girl's Story, I knew I wanted to start sharing my story with at-risk women and teens. I envisioned using my story as a tool to encourage them to face down their challenges by finding their voice and claiming their inner power.
I wasn't sure what form it would take. I just knew that this was the overall message of Hippie Boy, and a message I am passionate about getting out into the universe.
Then, in early December, I was contacted by Marjie Bowker, an English teacher at an alternative high school in a suburb outside of Seattle.  She told me our mutual friend, Pam Perry (thank you, PAM!!!), had given her my book to read.  Her next words were an early Christmas gift to me.
"Hippie Boy is the book I've always wanted for my students," she said. "Do you want to form an author partnership?"
Neither of us understood what an author partnership even meant. But we both knew we wanted to figure it out. So on a whim, we started brainstorming and Marjie was soon crafting a still-evolving curriculum that focuses on using Hippie Boy as a guide to help her students share their own stories in a narrative format.
Our month-long curriculum kicked off January 4th. And magic has been happening ever since.
These juniors and seniors, more than fifty in all, have experienced the kind of heart ache and tragedy that most of us can't even fathom. They've experienced gang life and drug overdoses, and have lost loved ones to prison, suicide and cancer. Some have been shuffled from house to house without ever having a safe place to call home. Some have been battered and abused and neglected. A few have resorted to stealing food because they didn't have enough to eat.
These students have every right to be angry and hardened. Instead, they are some of the most compassionate people I've ever met. And they are STRONG. I felt a connection with them the first day I met them. They are me when I was their age and thanks to the power of story, we share a common understanding. Using Hippie Boy and the writing exercises Marjie has crafted for them as their guide, they are now working on bringing their own stories to life and in the process, they are finding their voice and taking back their power.
On February 1st, we'll be holding a reading so they can share the life scenes they are now working on in class. From there, I hope they shout their stories to the world.  And I'll do everything in my power to help them find an audience. Because these students have something to say and are ready to be heard.